| | |
| --- | --- |
| Happy Holidays to you from everyone at Plains Equipment Group! | |
We appreciate the opportunity to serve your operation and your equipment needs during 2017. Thank you for your business!
No matter the size or scope of your operation, our team looks forward to working with you to meet your equipment needs in 2018. Don't forget to stop in to pick up your FREE 2018 wall calendar, showcasing agriculture across our trade area. 
As a reminder, the operating hours at our locations will change slightly during the holiday season:
Monday, Dec 25, 2017: CLOSED for Christmas Day
Monday, Jan 1, 2018: CLOSED for New Year's Day
Please travel safe and enjoy the spirit of the season! 
Shop our full selection of John Deere toys & merchandise for your last minute gift giving needs! We have the largest selection of genuine John Deere items in stock. Stop by or call to let us know what you are looking for. 
Do you have some "hard to buy for" folks on your list?
We have solutions: 
Gift Cards  - You set the value! Cards may be used for any new purchase!
Service Inspection Certificate - Give the gift of maintenance free equipment operation next season!
Call or stop by any location and visit with our Parts Department. 
Now offering savings up to 25% off Toys. Sale will vary by location, stop by our call to let us know what you are looking for.
Contact our Parts Department to order today:
| | | |
| --- | --- | --- |
| Industry exclusive patented surface wrap for use in all-makes balers | PRE-SEASON PALLET CASH PRICE | SAVINGS OVER IN-SEASON ROLL PRICE |
| Ambraco 64" Edge to Edge TT+ 9,700' | .0337 per foot | $29.00 per roll |
| Ambraco 67" CoverEdge TT+ 9,000' | .0322 per foot | $28.00 per roll |
| Ambraco 67" CoverEdge TT+ 7,000' | .0329 per foot | $19.00 per roll |
Prices listed include Ambraco pre-season rebate.
Less than pallet pricing available (6-11 roll)
No Payment/No Interest waiver available until July 2018*, with John Deere Financial
100% product guarantee
Service Inspection Program
Lock-in the lowest prices of the year on Service Inspection Packages NOW!
These sale prices end on January 15, 2018, so don't delay! 
Contact any location Service Manager to schedule your equipment for a service inspection. We offer inspection packages for everything John Deere, from walk-behind lawn mowers to self-propelled forage harvesters. Let our factory trained service technicians get a thorough look at your machine and then provide you with the best maintenance or repair plan. Our goal is to ensure your equipment is ready to go for the next use season. Even better...all John Deere parts installed in our shop NOW carry a 1 YEAR warranty!
Save up to 35% by booking on this program!
Did you know that we service other colors of equipment too? If you have equipment service or parts needs, regardless of brand, give us a call. 
Used Equipment Year End Offers
The snow may be falling, but the deals on Used Equipment are HOT at Plains!
FREE FREIGHT on any Used Tractor or Used Combine
Check out our Hot List of value priced inventory; priced low and ready to go to work for you!
Ask about customized financing or low priced lease packages, available on any unit. We will work with you to meet the needs of your operation.
 Call a Sales Representative today to discuss these great offers on our used inventory now!
Tax Planning with Sec. 179
When winter pushes, you push back.
Contact your Plains Equipment Group Sales Representative today to take advantage of tax deductions and bonus savings on equipment built to help you tackle every season. Buy before 2018 to maximize your savings. 
NEW Combine Early Order Program
There is still time to place your new S700 Series Combine order on our Early Order Program. Now is the best time to buy your next new combine. Visit with your Sales Representative for full details.
Have you seen this combine in the field? View our S780 Demo Combine in Nebraska Corn Harvest here: https://youtu.be/pruhehZXR-I
Green Fever Exclusive Coupons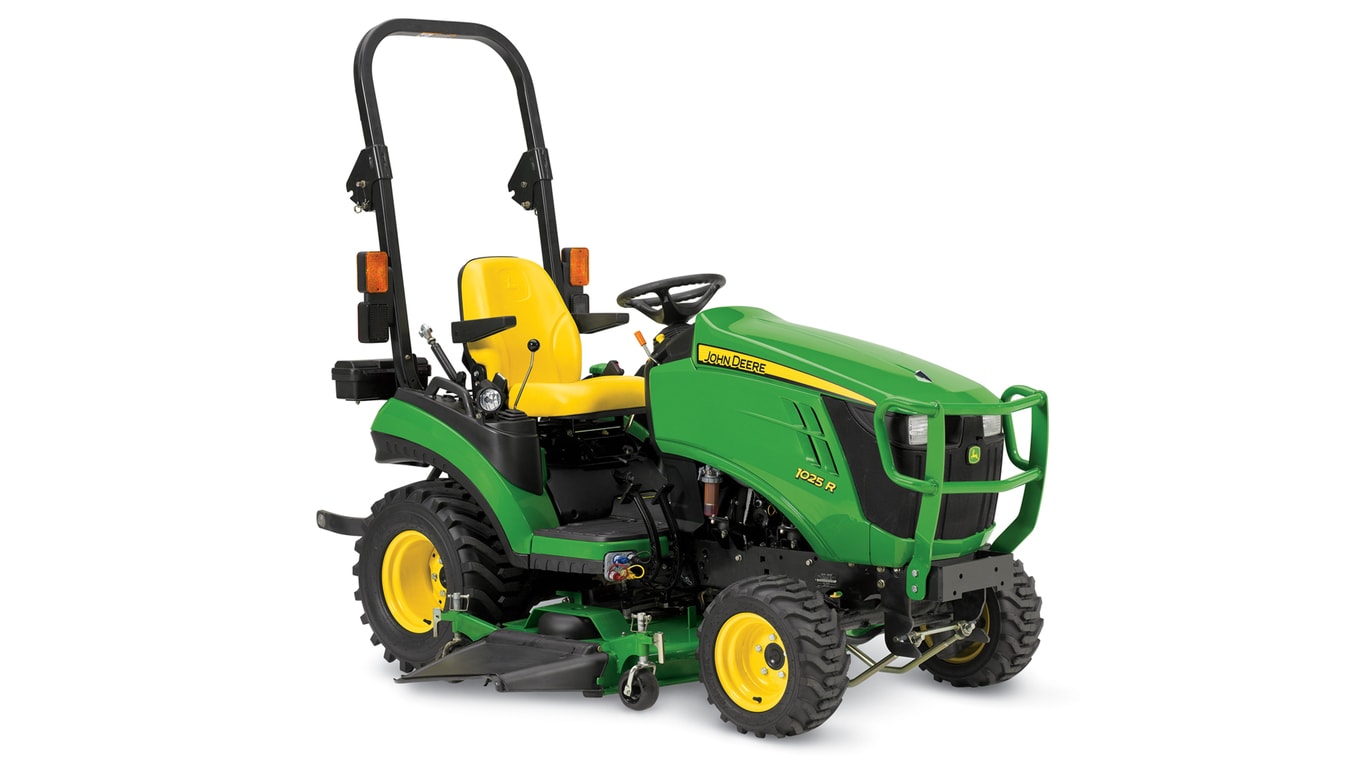 1-4 Family Compact Utility Tractors

BONUS SAVINGS  Download Coupon
$250 OFF 1*

Save big on Compact Utility Tractors ranging from 23 to 66 engine horsepower.
These smaller, easy-to-use tractors boast comfort, convenience and reliability, without compromising power or capability. With a full range of features available, including AutoConnect™ Drive-over Mower Decks, Quik-Park™ Loaders, cabs and open stations, the 1 through 4 Family Compact Utility Tractors easily tackle chores like loading, digging, mowing and more.

See Tractor series!
---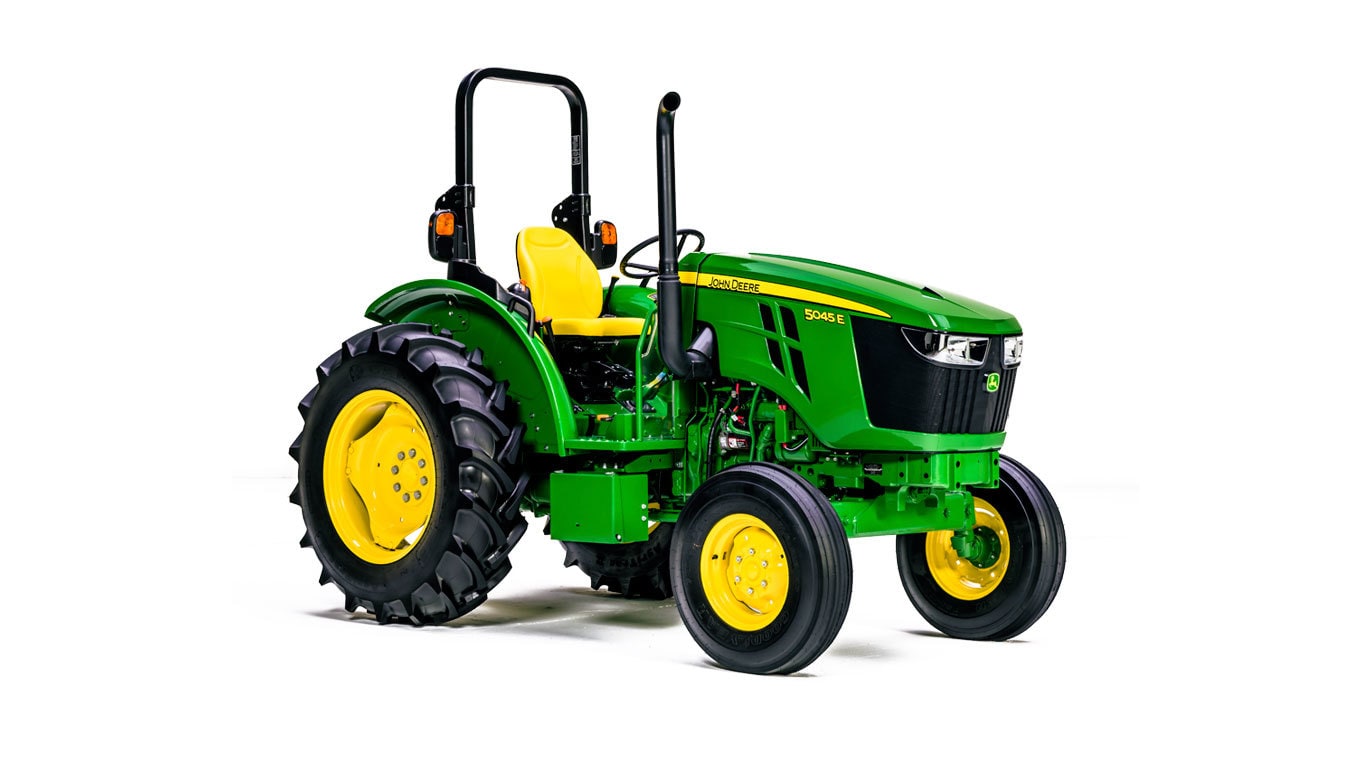 5 Family Tractors

BONUS SAVINGS Download Coupon
$500 OFF 1*

Our 5 Family workhorses are built to help you attack just about any task on your farm or ranch.
With models boasting 50 to 115 engine horsepower, chores like baling, moving feed, loading and material handling can be completed with ease. Choose from a range of features – like 2WD, MFWD, cab and open station – to create the perfect utility tractor for your operation.

See Tractor series
---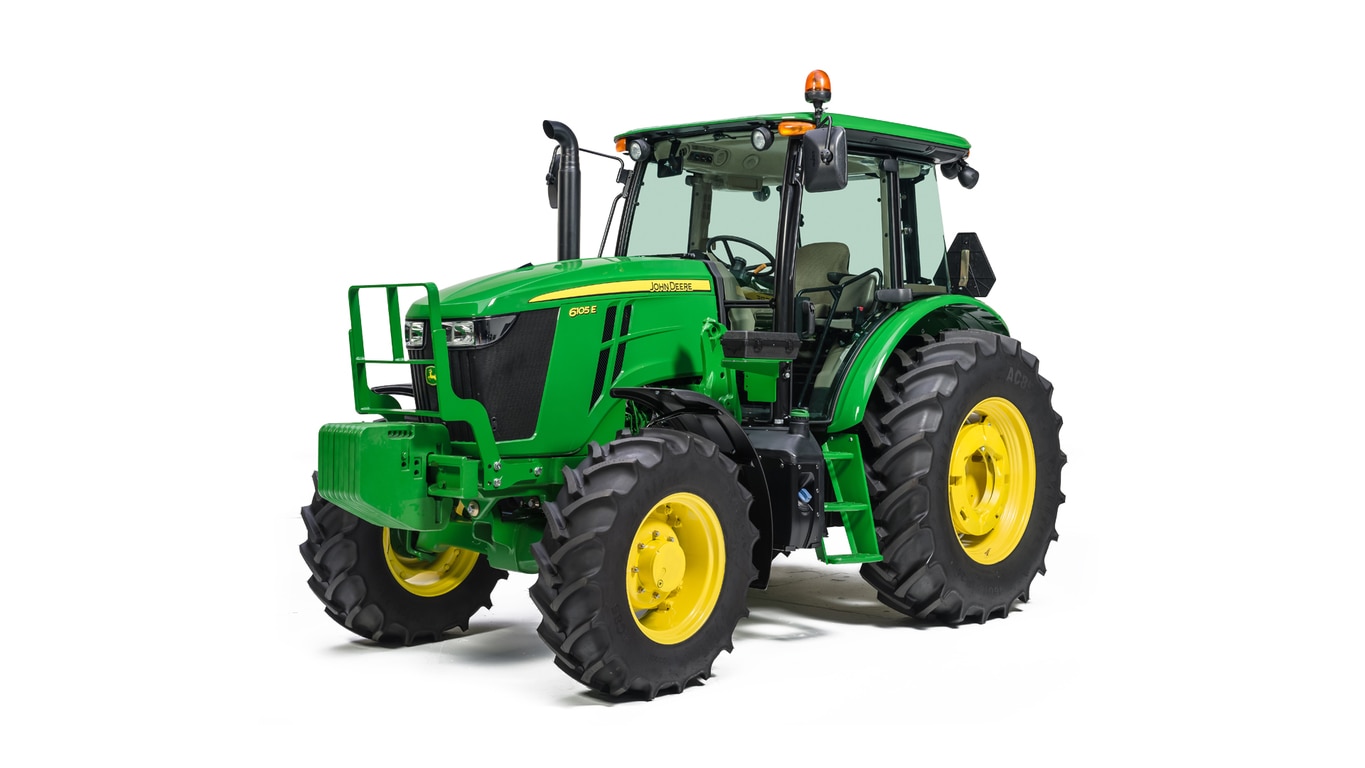 6 Family Tractors

BONUS SAVINGS Download Coupon
$500 OFF 1*

Built for operators facing big days and a long list of different chores, the rugged 6 Family Tractors provide the comfort and convenience you crave with the power you need.
With 105 to 215 horsepower, these tractors bring a higher level of performance while still staying nimble to get things done. Save on all series – including our 6E value-spec, 6M mid-level and premium 6R.

See Tractor series!
Compact Utility Tractor Programs
First in class value at a price point lower than you expect!
1023E - $99 per month
---
3025E - $139 per month
---
4044M - $199 per month
---
5045E - $179 per month